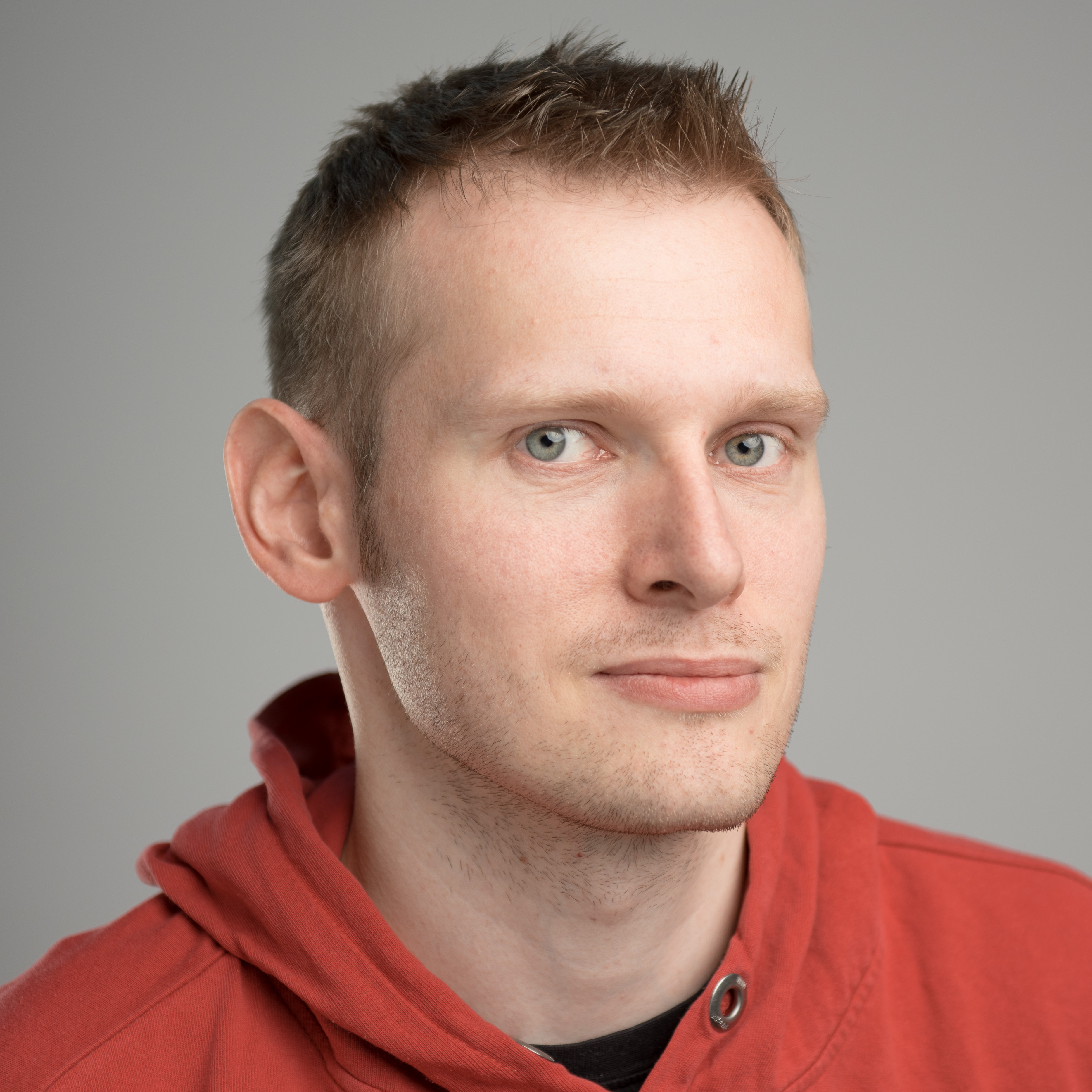 Steffen Schulze, M.Sc.
Status

open to suggestions

Original source of this page

Last update

27th of September 2020
Personal
Name

Steffen Schulze

Telephone

+49 160 633 49 30

E-mail

cv@co3.de (best way for contact)

Date of Birth

26th August 1980

Address

Chausseestr. 1, 03051 Cottbus

Nationality

German
Education
Credentials
Scans of "Abitur", Bachelor and Master Credentials
Schools
1987 - 1990

26. POS Olga Benario Prestes, Cottbus, Germany

1990 - 1993

27. POS Dr. Richard Sorge, Cottbus, Germany

1993 - 1996

Sportschule, Cottbus, Germany

1996 - 2000

Fuerst Pueckler Gymnasium, Cottbus, Germany
Academic
2001 - 2009

Brandenburg University of Technology

Specialisations

Distributed and parallel systems ( network/multicore/grid etc )
Operating systems ( memory management/multitasking etc )
Software architecture

Bachelor of Science - Information and Media Technology

Topic of Bachelor's thesis: Compression and aggregation in a network layer

Master of Science - Information and Media Technology

Topic of Master's thesis: Analysing and refactoring of a application source (Sacred 2)
Career history
2003

WebDynamix

Programming - PHP /SQL

Extending the CSM-Enging with polling and dynamic graphical chart templates
2007 - 2009 (studio closed)

Studio2 / Ascaron Entertaiment

Network programming - C++

Manage ingame network
Fixing the network subsystem
Fixing consistency problems
Optimize traffic

Logic programming - C++
Engine programming - C++
Debugging code - C++ / XML / C#

Runtime debugging of bugs
Tools to analyse traffic from event driven system at runtime (xml api -> c# tool)

Intranet - PHP / SQL / BASH

Connect phpBB, MediaWiki with intern Databases and local tools
For example: MediaWiki extensions as tag, which shows als item informations from database
For example: daily updates of analyses from project code
2010-2011 (studio closed)

49 Games

Game programming - C++

Input for Wiimote, Gamepad, Kinect, Move
Game logic
GUI
In a "unique" Framework
2011-2013

Fishlabs Entertainment

Engine Programming - C++

Network basing on RakNet
Physics
Engine architecture

Backend Teamlead - Java and SQL

Stateless game server based on Netty using JPA on Postgres

Software Architect - C++

Setup and expand code base for a arcade space shooter
Type safe entity system
Interface for real time editing by external editor

Intranet

Setup automated build chain for front and back end game infrastructure (based on jenkins, xcode, liquibase, bash scripts, maven, protobuf)
Install and administrate Jenkins, Postgres, OpenFire
2014-2016

Bravis International GmbH

Backend Programming - PHP

Database with RedBean as ORM
Admin Panel with AngularJS and Bootstrap
RESTful api
Automated deployment with jenkins, bash and liquibase

Library Programming - C++

Adding direct and group encryption for p2p communication (perfect forward secrecy)
Adding generic authentication interface

Application Programming - C++/QML

Multiplatfrom client for p2p video conference

Intranet

Setup automated multiplattform build chain for libs, applications and web projects
Install and administrate Proxmox, Jenkins, GitLab, Nginx, Observium
2016-

BTU Cottbus Senftenberg

IT Specialist

Migration of the service and data of the ELearning platforms of BTU Cottbus and the Lausitz University of Applied Sciences to a common instance

Academic Employee in "Exzellenz von Studium und Lehre: Individueller Studieneinstieg, innovative Studienmodelle, Forschendes Lernen"

Setup, roll out and maintain a virtualized hosting platform for project-wide use
Setup, roll out and maintain a collaborative wiki system for project wide use
Setup, roll out and maintain a media platform for university-wide use
Anonymized analysis and processing of user data of offered services
Anonymized analysis and processing of user data of offered services
2017-

BitSpree GmbH

CEO

Founding and managing a small software engineering company

Project Lead "Pico Islands"

Full-Stack Developer C++/QML
Game Design
Producing
Products Involved
Skills
Software engineering
Software architecture
Refactoring in large software projects
Code quality management
Automated runtime and static code testing
Automated multiplatform build pipeline
UML
Programming
C++/C

Since 1997 - Excellent knowledge

for example:
parallel and distributed computing - university
Multitasking operating system - university
Optimized wireless network code for embedded systems - university
Network, logic, engine, debugging code for AAA computer game product (pc, xbox, ps3) - Sacred2, Ascaron Entertaiment
Graphic, gameplay and several input controller (wii, xbox, ps3, pc) - 49 Games
Complete Client/Server prototype with physics, network, input - Fishlabs Entertaiment
Setup and expand code base for a arcade space shooter - Fishlabs Entertaiment
Several graphic opengl graphic demos - private
Modern C++
experience when to use OO, functional or other paradigmas instead of doing one for all
Compiler output of code -> performance and memory usage
Qt/QML
And much more

PHP

Since 2001 - Good knowledge

for example:
Community Portal to exchange files and informations - 600+ members
Extensions and modifications in mediawiki - intranet for Ascaron Entertaiment
Tools for extended informations based on xml api - eve-online community

C#

Since 2007 - Good Knowledge

live debugging tools for AAA computer game product - Sacred2, Ascaron Entertaiment
Additional Game Logic for a multiplayer title - Fishlabs Entertaiment

Java

Since 2001 - Good knowledge

for example:
2011-2012: Backend Teamlead - MMO Client-Server Mobile Game - Fishlabs Entertaiment

Evaluation and setup of game server architecture and code base
Implementing stateless game server in Java with SQL database ( Netty, Protobuf, JPA, Postgres)
Leading development of tools and lobby server for live production

Docker / Docker-Compose / Proxmox

Since 2017 - Good knowledge

Private Homepages
Professional services
Services for academic usage

HTML / CSS / Javascript

Since 1995 - Good knowledge

Private Homepages
Debugging interfaces for serveral development projects
Frontends with Angluar 1/2 and Bootstrap

BASH
LUA

Average knowledge

Integration on C++ side
Scripting
Hardware and operating systems
CPU

Good Knowledge

for example:
Interna of modern RISC and CISC -> differences of console and PC programming
Multicore and caches -> dont forget the hardware while coding

Windows
Unices

Good knowledge

for example:
File systems
Ipc
Memory management

Target Platforms

Windows, Linux, MacOS, Playstation, Move, XBox, Kinect, Wii, Android, iOS
Tools and Apps
for example:
Confluence
Eclipse
Git
GitKraken
GitLab
Gnu tools
Hansoft
Jenkins
Liquibase
Maven
Mediawiki
MySql
NetBeans
Nginx
Postgres
Proxmox
QtCreator
SQLite
Subversion
Visual Assist
Visual Studio
VTune
XCode
Wireshark
Valgrind
Middleware and Libs
for example:
ClanLib
Boost
DarkGDK
Hibernate
Lua
Node.js
Ogre
OpenGL
OpenSSL
Poco
ProtoBuf
RedBean
Qt/QML
RakNet
Java Spring
STLPort
Languages
Misc
wide spectrum of technology knowledge
Awards
Best International Game - Sacred 2, 2008, http://www.deutscher-entwicklerpreis.de/
Best Action Game - Sacred 2, 2008, http://www.deutscher-entwicklerpreis.de/
German Championship Handball B-Jugend 1997... yeah :)
Interests
Sport
Computer games
Family
Technology
My evolution (german)
C64

Ich bekomme meine Brotkiste mit 10 Jahren von meiner Mutter geschenkt.
Ueber Freunde bekommt man mit, das diese Kiste auch tut, was man ihr sagt. Basic heisst das Zauberwort.
Nach dem Manipulieren von zahlreichen Public Domain Spielen, welche in Basic geschrieben waren, kommen erste einfache eigene Spiele mit circa 12 Jahren.

PC - Anfaenge

Nachdem ich den Winter 92/93 fast komplett bei einem Nachbarn verbracht habe, um dort auf dem 386 Sachen wie Mad TV, Gunship 2000 und Indy 3 zu zocken, bekomme ich 1993 mit 13 meinen ersten 486er.
Anfangs wurden wieder die mitgelieferten QBasic Spiele manipuliert und Spiele wie Day of the Tentacle und Eishockey Manager bis zum GetNoMore gezockt.
Als meine Grafikkarte defekt war und statt VGA nur noch Text ausgeben wollte, programmierte ich mir meinen eigenen Kaiser-Clone, um irgendwie beschaeftigt zu sein.
Mit der Zeit kamen neue Spiele, neue Prozessoren und vor allem neue Freunde, die Sachen wie Turbo Pascal und Mode13h mitbrachten.
Mein Interesse an der Demoscene wurde geweckt. Es entstanden Rotozoomer, Plasmas, Bumbs und andere 2D Spielereien
Mit 16 kam der erste Informatikunterricht, nachdem ich von der Sportschule spaet auf das Gymnasium gewechselt bin. Der Lehrer erlaubte es mir, nachdem ich die Aufgaben erfuellt hatte, mich selbst zu beschaeftigen. So entstand zum Beispiel ein Chatclient, mit dem man ueber das Netzwerkfilesystem getunnelt, untereinander chatten konnte. Spaeter auch ein Skispiel mit Pseudo3D und Animationsphasen in Mode13h und Pascal.
Die Limitierungen von Pascal wurde mir bald deutlich, daher war ich schnell von C begeistert, auch wenn es auf den ersten Blick wie eine Formelsammlung aussah.
Es kam die Zeit wo ich mit dem Wechsel des Compilers und neuen Inspirationen wie zum Beispiel Carsten Dachsbachers Artikeln und NeHe anfing komplexere Programme mit C++ und OpenGL zu Programmieren. Dies muss etwa mit 18 oder 19 Jahren gewesen sein.
Waehrend der Wehrpflicht hatte ich das Glueck auf einen Dienst-PC zurueckgreifen zu koennen. In dieser Zeit entstand unteranderem ein Moorhuhn-Clone mit SDL.

Universitaet

Aus finanziellen und familiaeren Gruenden konnte ich mich nur an der Universitaet in meiner Heimatstadt einschreiben. Rueckblickend allerdings eine glueckliche Entscheidung, da man direkten Kontakt zu den Professoren und Uebungsleitern pflegen konnte.
Da das Grundstudium am Anfang sehr trocken war, wendete ich mich unter anderem Techniken fuer das Web zu. PHP, SQL, Flash waren Basis fuer einige Projekte. Wie zum Beispiel ein Portal fuer Studenten mit der Moeglichkeit Informationen, Links und Dateien auszutauschen.
Diese Kenntnisse setzte ich waehrend meines ersten Industriepraktikums fuer den Bachelor ein. Bei WebDynamics erweiterte ich das firmeneigene CMS um zahlreiche Funktionalitaeten.
Mit der Moeglichkeit die Vorlesungen auszuwaehlen begann die Spezialisierung auf Betriebssysteme, sowie Verteilte und Parallele Systeme.
Durch Uebungen dieser Vorlesungen bekam auch das Verstaendnis fuer C++ einen deutlichen Schub. Im speziellen, wie Konstrukte im Speicher aussehen und was zur Compile, wie auch Laufzeit passiert.
Parallel zur Universtaet entstanden privat Spielprototypen, welche insbesondere Netzwerktechniken und Laufzeitoptimierungen testeten.
Fuer die Bachelorarbeit implementierte ich eine Kompressions- und Aggregationsschicht, fuer das Netwerk im Betriebssystem Reflex. Dieses lauft auf eingebetteten Systemen wie Sensorknoten, auf denen auch die Praxistests stattfanden. Dabei kam es auf extrem ressourcenschonendes Programmieren an.
Auch wenn die Uebungsgruppen nie sonderlich gross waren, kann ich behaupten, stets die Laufzeitstaerkste Implementierung abgeliefert zu haben. Pruefungen und Uebungen wurden stets im ersten Anlauf geschafft. Auch wenn eine 4.0 in Pyrotechnik dafuer spricht, dass ich nicht fuer Feuerwerke eingesetzt werden sollte.

Ascaron

Da ich den Grossteil der Masterrelevanten Pruefungen bereits vor dem Bachelor abgeschlossen hatte, begann ich bereits 1 Jahr nach der Bachelorarbeit mit der Suche nach einem Industriepraktikum fuer das Masterstudium. In meiner Liste von Spielestudios, bei denen ich mich bewerben wollte, hatte ich bereits beim ersten Anruf Glueck und bekam nach einem Vorstellungsgespraech die Chance fuer ein Praktikum bei Ascaron/Studio2.
Waehrend des Praktikums wurde ich mir die Analyse und Fehlersuche im Netzwerk des aktuell entwickelten Titels Sacred 2 anvertraut.
Danach wurde mir eine Vollzeitstelle angeboten, welche ich angenommen habe. Mit dieser Entscheidung war mir allerdings klar, dass sich dadurch auch mein Studienabschluss verzoegern wird.
Waehrend dieser Zeit konnte ich mir stetig mehr Vertrauen erarbeiten und damit auch mehr Verantwortung uebernehmen. Von der Ueberarbeitung des Netzwerksubsytems ueber die Verantwortung fuer die Ingame-Multiplayerfunktionalitaet bis zur Mitverantwortung bei der Uebarbeitung die Enginearchitekur.
Daneben habe ich eine Intranetloesung aufgebaut, zahlreiche Funktionalitaeten in Gamelogik und Engine erstellt und ueberarbeitet.
Anfang 2009 habe ich mit meiner Masterarbeit bei Ascaron begonnen. Ziel war es Defizite in der Softwarearchitektur zu finden und Architektur-Refactorings auszuarbeiten. Waehrend der Beendigung des praktischen Teiles des Arbeit kam leider auch die Nachricht der Insolvenz von Ascaron, weshalb ich den bewertenden Teil an der Universitaet beendet habe.

49 Games

Nach einem kurzem Intermezzo bei einer Firma (The Games Company), die bereits 1 Tag vor meinem geplanten Arbeitsbeginn in der Insolvenz endete, heuerte ich in Hamburg bei 49 Games an.
Dort nahm ich an der Entwicklung von "Summer Stars 2012" teil. Ich war bei den Disziplinen Turmspringen, Stabhochspruch, Hochsprung und Bogenschiessen fuer die komplette Programmierung (Input, Darstellung, Gui und Gamemechanik) verantwortlich.
Neben dem Produktionsaufwand war ich in dieser Zeit vor allem damit beschaeftigt, den Code der Disziplinen zu vereinheitlichen. Diese wurden bis dahin jeweils von unterschiedlichen Programmierern betreut.
Leider endete auch dieses Anstellung verfrueht die Insolvenz des Arbeitsgebers.

Fishlabs

Darauf schloss ich mich dem Entwickler Fishlabs an, welcher sich Premium Mobile Spielen verschrieben hat.
Die ersten Monate entwickelte ich auf Basis der hauseigenen C++ Engine eine Prototypen fuer ein Server-Client-Netzwerkspiel. Dabei entwickelte ich ein Netzwerkmodul auf Basis von RakNet und modifizierte die Engine um in solchen Szenarien nutzbar zu bleiben.
Folgend uebernahm ich die Lead-Position fuer den Aufbau des Backends des MMO-Strategy Titels "Galaxy on Fire - Alliances". In dieser Funktion baute ich ein Backend das auf Stateless-Serverinstanzen auf Basis von Java, Master-Slave relationale Datenbank und Protobuf als Protokoll zum Client fusste. Der Server konnte spaeter zur Laufzeit dynamisch skalieren und Zusaetzlichen Spielinstanzen automatisert aufgesetzt werden. Die Spieldaten wurden ueber speziell dafuer entwickelte Webfrontends administriert. Zusaetzlich fuehrte ich, fuer die Firma erstmals, automatische Buildserver, Unit Tests und Testinstanzen mit automatisierten Bot-Clients ein.
Ein halbes Jahr vor Release wechselte ich das Projekt um fuer einen Weltraum-Shooter die Code-Basis aufzubauen. Dabei setze ich, auch neu fuer die Firma, auf getrennte Architekturschichten fuer Gamelogik, Rendering, Daten und Applikation. Dies ermoeglichte unter anderem einen eigentstaendigen Editor der zur Laufzeit die Spielinhalte ueber Netzwerk bearbeiten konnte.
Im Oktober 2013 musste die Firma nach durchlaufen eines Schutzschirmverfahrens 1/3 seiner Mitarbeiter entlassen. Da ich einen Monat vorher der Geschaeftsleitung offenbart hatte, Hamburg Mitte 2014 aus familaeren Gruenden zu verlassen, trennte man sich nachvollziehbarerweise auch von mir.

Bravis International

Direkt nach meinem Umzug in meine alte Heimat Cottbus, schloss ich mich der Bravis International an. Hauptprodukt ist zu diesem Zeitpunkt die Peer2Peer Videokonferenzloesung Bravis 2.0.
Als erstes Projekt setzte ich ein Backendloesung fuer vico.secure, einer Videokonferenzloesung fuer die Zahnmedizin mit zentral verwalteten Nutzer- und Kontaktlisten um. Vorausgesetzt waren PHP und MySQL. Dabei kamen RedBean als ORM-Middleware zum Einsatz und unter anderem Liquibase und Jenkins fuer das Deployment.
Darauf erweiterte ich die firmeneigene P2P-Videokonferenztechnik um Authentifizierung und Verschluesselung. Dabei kamen unter anderem AES im Counter Modus und Diffie-Hellman-Schluesselaustausch zum Einsatz um Perfect Forward Secrecy zu ermoeglichen. Die Authentifizierung ist dabei generisch und kann um verschiedenste Verfahren erweitert werden.
Das bis dahin groesste Projekt war das Aufsetzen des komplett neuen Bravis 3.0 Projektes, welches aufbauend auf die vorhandene Basistechnologie fuer Videotelephonie, eine moderne und portierbare Videokonferenzanwendung zum Ziel hat. Mit Hilfe von Qt/QML wurde dabei eine Software umgesetzt, welche alle noetigen Integrationen und Logik in C++ umsetzt und dessen Oberflaechen per QML erstellt und dynamisch ausgetauscht werden koennen. Dabei wurde von Anfang an grossen Wert auf komplett automatisierte Build-Schritte gelegt.
Work samples
Bachelor thesis - Compression and aggregation in sensor networks

Academic: To reduce energyconsumption in deep embedded systems the network communitcation should be aggregate and compressed. The goal was achieved and brings also a networkperformance boost in most of the scenarios. Final version was fastest ever written in this exercise course.
Master thesis - Analysing and refactoring of a application source (Sacred 2)

Academic: Analysis of repeating problems in a given architecture and find common refactorings. The given subject was the code of Sacred 2 - Fallen Angel. A multi-platform computer game with multiplayer
Game Prototype - C++ (circa 2010)

Private: P2P Bomberman clone with rendering based on Dark GDK and network by RakNet.
Other work
Object Description Language - GarAtom

Private/Professional: Pipeline to describe Objects and auto generate serveral tools, code and data for differant target languages.
Custom Memory Management C++

Academic: dynamic memory management with various strategies.
Linux Shell

Academic: A shell that supports ipc through pipes.
Preamptive Multitasking OS

Academic: The preamptive multitasking OS, which was coded from scratch in Operating Systems 1 gets separate address spaces for every process and virtual memory.
Game Of Life for Grid Computing

Academic: Game Of Life in a distributed and parallel system.
Distributed Shared Memory

Academic: Distributed dynamic memory. A process gets Memory from a subsytem which holds the memory data consistent on all distributed machines.
3kb OpenGL/C++ Framework

Private: A framework for OpenGL applications which in C++. The executable only needs 3kb. ( windows )
Runtime Texture Generator

Private: Generates Textures from a small scriptcode (circa 4 - 10 byte). ( windows )
co3.de/uni - university community page

Private: My first bigger project with PHP/SQL. On this page students of my university share scripts, links and so on. Before i was enforced to close it, there was more than 600 active members.
Game Prototype

Private: A Spaceship OpenGL-Game with Iso-View. Objects was LUA controlled (i.e. enemy KI). ( windows )
Game Prototype

Private: A Spaceship OpenGL-Game with Top-View. System independent code (clanlib) and prepared for P2P multiplayer ( distributed Objects ).
EVE-Notes

Private: Some webpages with PHP/SQL/XML to calculate various things for Eve-Online.